Acorn Bells
As the season changes from summer to autumn, the soft thud of falling acorns can be heard throughout our yard.
Acorns, the seeds of the magnificent oak tree, are an important food source for birds and animals. They are also one of my favorite natural materials for crafting. Shared below is our latest nature craft, Acorn Bells.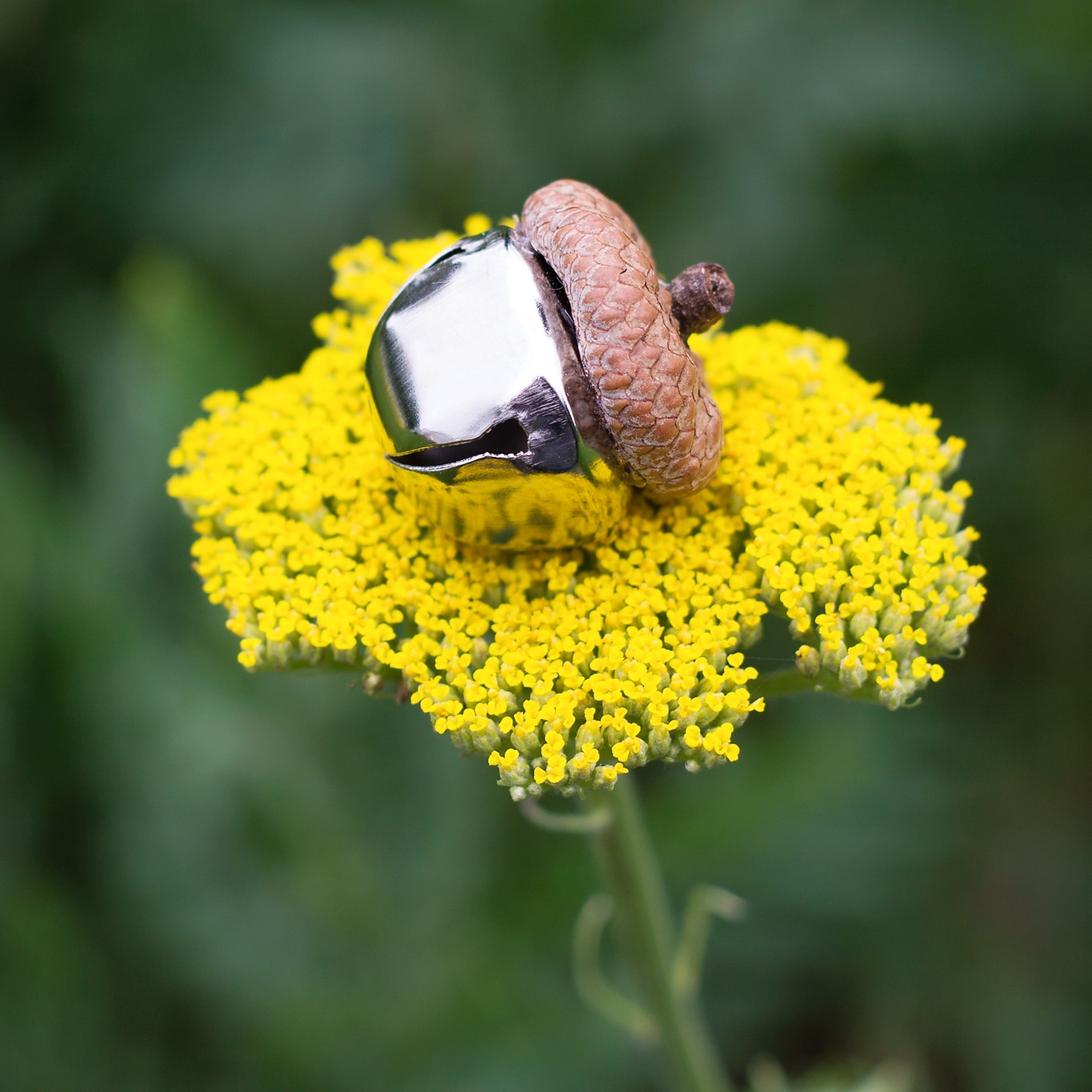 At the ages of 5 and 7, my boys still enjoy imaginative play. They love to scurry about the woods, pretending to be bushy-tailed gray squirrels, filling small baskets with fresh, green acorns.